J.Crew Collection Petticoat Lace Anais Gown Fall 2010 Limited Edition
category:
Fashion & Accessories
seller:
Averill_Wildes
I'm selling my J. Crew Petticoat Lace Anais Gown! I purchased it 6 years ago, and have never worn it. This dress retailed for $3,000.00, and is actually the one worn by the model pictured in the J. Crew 2010 Fall Wedding Collection campaign.
The Anais Gown is a size 6, although it retains the alterations made to fit the model throughout the bust and waist (pictures available). These prior alterations appear to be purposefully removable, so the bust and waist could be let out for a better fit.
The details shown in the pattern of the lace, the neck line and throughout this Anais Gown in my possession match those same details shown in the various photos of the Anais Gown in the marketing platforms used for J.Crew's Wedding Dresses for the Fall of 2010. The Anais dresses that were produced, sold and distributed to the customer base were not as detailed, had differences in the neck/chest area of the dress.
The Anais Gown was limited edition, and sold out immediately. It is extremely hard to find.
Dress Details:
- Inspired by a vintage 1930s lace wedding dress.
- Allover off white lace exterior draped over a nude silk lining.
- Slight ruffle neckline.
- Asymmetrical French tulle layers all around the skirt. The tulle has off white polka dots, a print known as point d'esprit. The tulle used in this dress comes from the legendary French mill, Sophie Halette, which supplies most of the world's premier fashion houses.
- Fastens on the side with silk-covered buttons.
-Composition: French tulle (point d'esprit),
-Cotton/polyamide lace, silk covered buttons, silk lining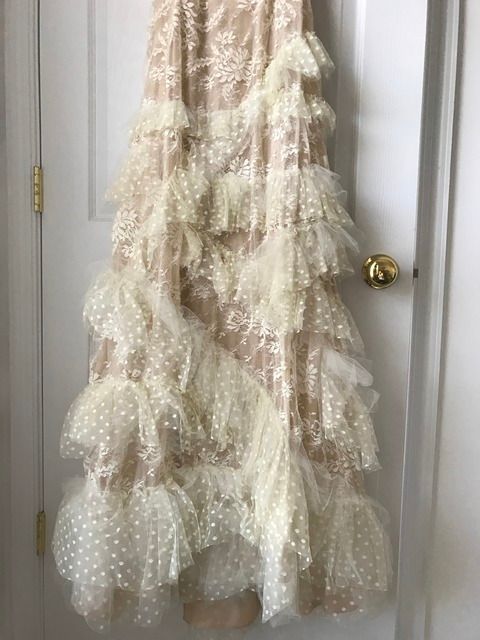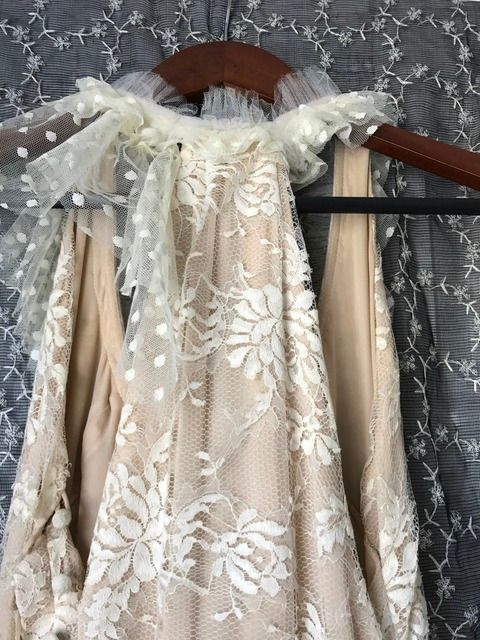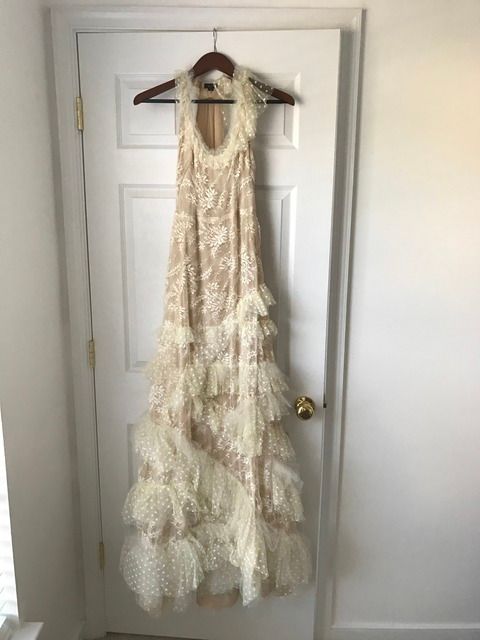 Virginia

Excellent

2000.00 OBO

$20.00

PayPal
to purchase this item:
You Might Also Like